Criminology Forensic Science
Course Syllabus
Ms. Barclay and Mr. Krieger
Ipswich High School
2021-2022 School Year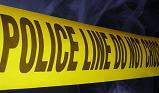 Course Overview
In this course, we will examine criminal justice theories and explore criminal investigation through forensic science. This course will cover the various biological, psychological and social aspects of crime in the U.S. while applying science to the enforcement of laws. Students will become skilled at such analytical methods as securing crime scenes, collecting and preserving evidence, fingerprinting and DNA analysis. Students will be provided with an opportunity to perform basic forensic techniques and use appropriate scientific procedures that follow established guidelines for admissible evidence. Utilizing statistics, characteristics of criminal behavior and scientific methods, the students will apply the core knowledge of the course to actual criminal cases.
Students will be engaged in class discussions, research, readings, and various laboratory analyses as we explore the development of forensic science as a tool in the criminal justice system. We will evaluate the impact of forensic science on the development of policing, law enforcement and the administration of justice.

This course is designed for students to use real-life applications of scientific processes to actual case studies while integrating math, science, writing and an understanding of social justice. For example, how can the scientific method be used to establish reasonable facts about evidence in a criminal proceeding?
Below are the units for our course:
| | |
| --- | --- |
| Unit I | Criminal Justice, Evidence, and Crime Scene Investigation |
| Unit II | Fingerprints and Search and Seizure |
| Unit III | Forensic Serology, Miranda Rights, and the Fifth Amendment |
| Unit IV | DNA Analysis, Terrorism, and Capital Punishment |
| Unit V | Ballistics, the Sixth Amendment, and Expert Witnesses |
| Unit VI | Forensic Chemistry and Drug Enforcement |
| Unit VII | Arson and Fire Science |
| Unit VIII | Juvenile Justice |
Grading Policy
Your final grade for this course will be determined based on the following formula:
Course Grade
Semester 1 = 40%
Semester 2 = 40%
Midterm Exam = 10%
Final Assessment = 10%
Semester Grade
All Coursework = 85%
Class Contribution =15%
Assignments and overall grades will be based on a points system. Prior to each assignment, you will know the total available points. The grade will be based on the following calculation: Total Points Earned ÷ Total Possible Points
| | |
| --- | --- |
| Assignment1 | Maximum Points |
| Homework | 10 |
| Forensic Science Labs | As assigned |
| Reading Quiz | 15 |
| Other Quizzes | As Assigned |
| Unit Test | 100 |
| Projects | 100, or as assigned |
1For other assignments, such as in-class work, research in the library, or special projects, you will be made aware of the possible points when the assignment begins.

Back to Top
Homework
Homework is an important part of this course. The homework is meant to enhance our work in the classroom. Completing the homework will help you understand the subject matter and, hopefully, make it more interesting. You will be better prepared for class discussions, other assignments, and tests or quizzes. We hope the homework will be engaging and enable you to demonstrate your expertise in the fields of Criminology and Forensic Science. Successfully completing and handing-in all of the homework will improve your grade for the course.
1. Homework is due at the beginning of class.
2. Homework is due to Mr. Krieger or Ms. Barclay on the due date. For example:
-- Ms. Barclay assigns homework on Tuesday that is due on Wednesday
-- You are in Mr. Krieger's classroom on Wednesday
-- You will submit your homework to Mr. Krieger at the beginning of class on Wednesday
3. Late homework will not be accepted unless you have an excused absence.
4. You are responsible for obtaining homework/assignments if you are absent.
5. You are responsible for submitting your homework/assignments if you are absent.
6. Homework will be evaluated using the following sliding-scale rubric:
| | |
| --- | --- |
| Points | Criteria |
| 10 | Homework shows excellent effort and the work is fully completed |
| 5 | Homework shows acceptable effort and the work is mostly completed |
| 0 | Homework shows minimal effort or is not submitted when due |

Back to Top
Classroom Contribution -- Sliding Scale
Classroom contribution will be included as part of your quarterly grade. Classroom contribution represents 15% of your quarterly grade. See below about the effect of absences on your classroom contribution grade.
The rubric below outlines the grading criteria:
| | |
| --- | --- |
| Grade | Criteria |
| A+ (100%) | Truly exceptional leadership and participation in the classroom by demonstrating an outstanding work ethic, complete focus when working independently, adds significantly to the culture of the class, and willingly goes beyond to bring material from outside the classroom into discussions and the learning environment. |
| A (95%) | Excellent participation in class discussions, often asks thought provoking questions, willingly works with other students during classroom activities, excellent attitude, and/or shows extensive effort towards creating a positive atmosphere in the classroom. |
| B (85%) | Substantial participation in class discussions, usually works well with other students during classroom activities, excellent attitude, and/or shows substantial effort towards creating a positive classroom atmosphere. |
| C (75%) | Acceptable participation in class discussions, sometimes works well with other students during classroom activities, and/or meets some expectations with attitude and contribution to the classroom environment. |
| D (68%) | Rarely or never participates in class discussions, negative attitude, and/or is disruptive in class. |
| F (25%) | Rarely or never participates in class discussions, is disruptive in class, does not engage in group projects, and/or is not part of the "class environment." |

Back to Top
Attendance
Attendance and classroom contribution are important aspects of the course. Participating in class advances your knowledge of the material and enables other students to learn from you. Class sessions are also meant to supplement homework and individual research rather than replace or repeat your readings.

Please refer to the Ipswich High School 2021-2022 Student-Parent Handbook:
It is the student's responsibility to provide documentation for any absences. College visits must receive prior administrative approval to be considered for a waiver. Please note that voluntary student absences (vacations, family trips, etc.) will not be considered for appeal and will count towards a student's total absences for the year. Students are allowed to make up work missed during their absence; however, it should be noted that only individually completed work assignments, quizzes, or tests can be made up. Class participation, collaboration with one's peers, and interaction with the teacher, from which much knowledge and growth occurs, are all important learning activities that are impossible to make up.

An important note about field trips
Field trips are valuable components of a course curriculum. Throughout the semester, it may be necessary for you to miss our class session(s) to attend a field trip for another course. Please note that you are responsible for notifying us AT LEAST TWO DAYS IN ADVANCE OF A FIELD TRIP if you are going to be absent. Also, if you are working on a group project, you are responsible for notifying your team members that you will be absent.
If you fail to provide prior notification (AT LEAST TWO SCHOOL DAYS) for an absence due to a field trip, you will not be able to make-up any of the missed work done in class.
An important note about family vacations
Family vacations must be approved by the Main Office PRIOR to your absence. While we will provide assistance, advanced assignments are not guaranteed. If you are eligible to submit make-up work, the work must be submitted in accordance with the guidelines included in family vacation policy.
Honors Contract
Students may take Criminology Forensic Science for honors credit by signing an Honors Contract. Students who participate in an honors contract should:
participate regularly in class discussions,

display a high level of critical thinking during class discussions,

complete all assignments with an excellent level of quality written and oral work,

demonstrate the ability to work independently and as a member of team, and,

collaborate with other students to produce work that exceeds expectations.
If you are interested in taking the course for honors credit, please note the following deadline:
Signed Honors Contract due -- Thursday, September 9
Once you sign and submit the Honors Contract, you may not drop the Honors Contract.
Students who do not submit an honors contract by the due date will not be eligible to take the course for honors credit. The due date is posted on the Assignments/Topic page.